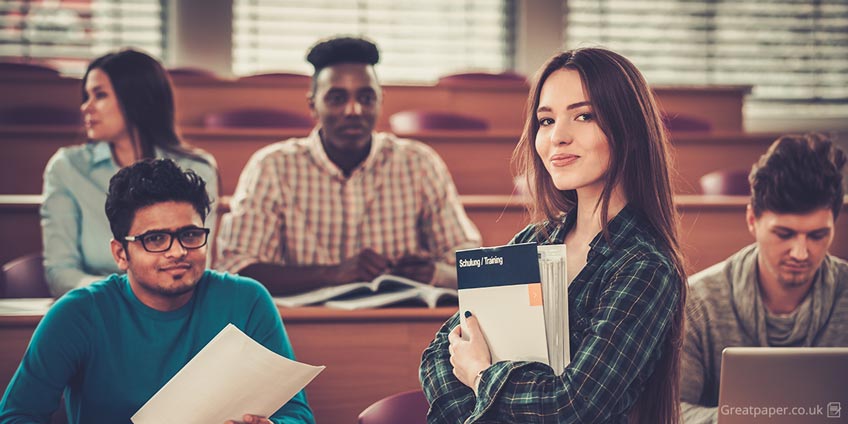 The global community of language educators has recently raised the question about the general effectiveness of classroom language teaching. No, it is not that somebody doubts the very necessity to teach both mother and foreign tongues at schools and universities. The question is HOW to teach them and interest students in learning them. So, this is what you can muse over in your research.
Every day we can see and hear how language works in practice. In Part 2  we even discussed a few topics which could shed more light on where, why and how human language can be used. However, as teaching is mostly associated with providing a lot of theory, it would be quite logically to ask why students need this theory if life requires that they possess absolutely practical speaking and writing skills.
Do you think you could give a decent answer? You can devote your college coursework to the thorough research into one of the following issues, analyse the current situation in the field of language teaching, as well as express your own opinion on the theories and practices you will discover. So, let's see what we have here!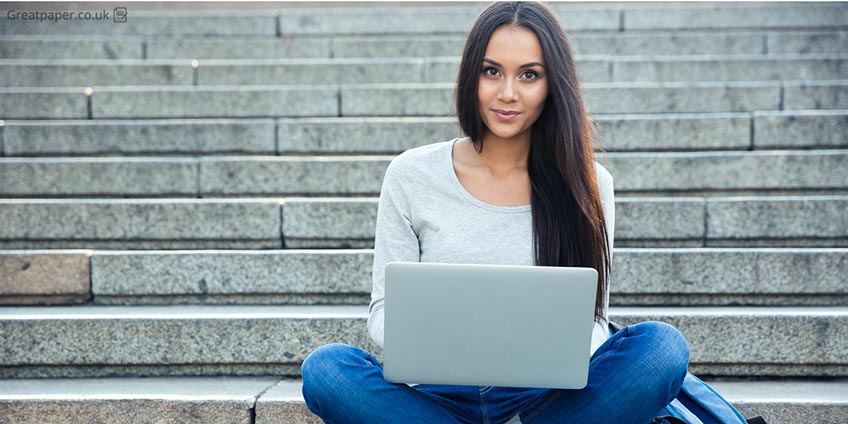 Modern Technologies in Language Pedagogy
Multimedia has added a special tang to English Language Teaching (abbreviated as ELT) and, consequently, to Learning. As a budding educator, you are expected to come up with wise solutions for inserting the technology into the teacher's work in class as well as into the student's self-learning beyond it. However, it is quite a many-faceted topic. What could you pay your attention to in your paper this time?
Write About Multimedia in and Outside the ELT Classroom
Everything connected with modern technologies looks like a good topic for your writing, doesn't it? You are free to choose the particular type of multimedia and find out in what cases it can be effective for teaching or learning English and why. If you want to make your paper really stand out, check what biology or psychology says about the way a human perceives information which is provided by this type of multimedia.
For example, if you picked the strategy of using videos in the ELT classroom, you could also briefly describe how the human brain processes and sorts out the information it receives from a "scored motion picture". When watching a video, a student can clearly imagine the communication situation (I know it sounds funny, but it's how they call it), understand the heroes' reactions to certain phrases, repeat these phrases, and hence remember and understand them.
Besides, you could list a few interesting activities that a teacher or student can run after watching the video. Just make sure you reference to the respectable authors of these activities, like British Council. So, your professor would see that a) you are really interested in what smart people say and write, b) you have not invented a new method that seems really awkward at first sight.
Write About the So-Called Mobile Pedagogy  
What would you never forget to take wherever you went? If you are studying in the UK, umbrella is probable your answer. However, regardless of the climate in the country of your current residence, you cannot go anywhere without your smartphone.
Educators worldwide have taken this fact into consideration and come up with the concept and practice of MALL (mobile-assisted language learning), which is especially helpful for adult ESL learners as well as their teachers.
Software developers have already done their great job – they created loads of useful mobile apps for learning languages in any place at any time. However, controlling the effectiveness of their usage is a teacher's task. That is why mobile pedagogy for ELT has recently turned into quite a topical issue to research into more thoroughly.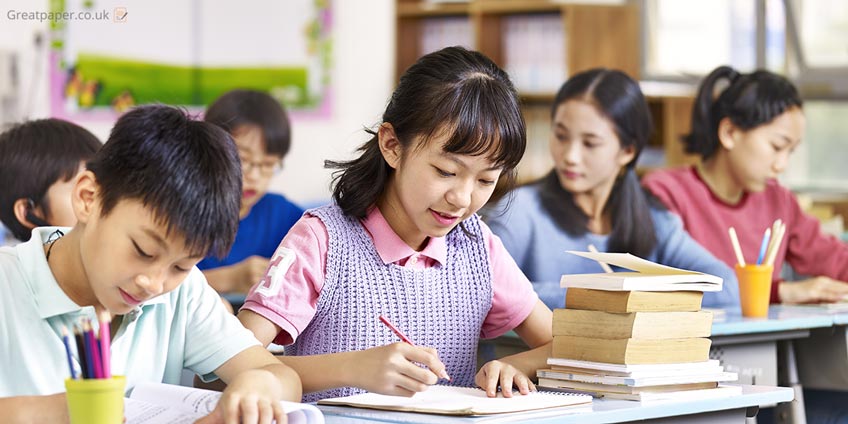 Strategies and Tactics of Teaching English as a Second Language at Different Levels
This topic can be interesting for both native English-speaking and ESL students. So, if at the moment you are a successful applicant of some educational programme at one of the UK, US, Canadian, or Australian universities, some research on TESL can become a good basis not only for this term paper, but also for your future dissertation.  
On the other hand, if you are one of those native English speakers who wish to provide ESL students from all around the globe with higher quality and effectiveness of language teaching, the assignment you should submit in a few weeks can be a good start for your own research.
Yet, TESL is a very general topic, which has been discussed by many prominent educators long before you. Please don't get me wrong here, I'm not going to discourage you. (Why am I writing it all then, huh?) What I mean is that you should come up with something both essential and unhackneyed. Below, I've prepared a few solutions for you.
Taking into account the major differences between the English language and the one you select for your research (of course, it can be your mother tongue if you are an ESL student), you can design some TESL activities to practice in class. However, make sure that for such research you define the age of the students these activities are aimed at. For example, you can choose from such groups as children, teenagers, or adults.
Or you could think whether it is appropriate for a non-native English teacher to use the mother tongue in English class or not. By the way, educators have not agreed on this issue yet. So, it is your chance to speak up and, probably, even help them approach the truth. Again, you should consider the age of students, the level of their language proficiency, the materials used in class, etc.
Also, your paper could be devoted to the issue of teaching English to students of very different nationalities. Here you should consider class organisation, students' cultural identities, and, probably, even the latest global events.
LETs Plus NESTs Cooperation Issue
You have definitely heard about all those volunteer programmes that encourage young native English speaker teachers (NESTs) to go to different countries and assist local English teachers (LETs). Obviously, the success of students will depend on the effective cooperation between NESTs and LETs. So, you could write about the benefits of such cooperation, its probable shortcomings, both teachers' and students' views on it, etc.
Check what other smart people think about this issue, analyse the practices they suggest, and express your opinion on whether the existing strategies and tactics suffice to meet all academic needs of overseas students. In case you already have such NEST or LET experience, you could also share your thoughts in this college paper.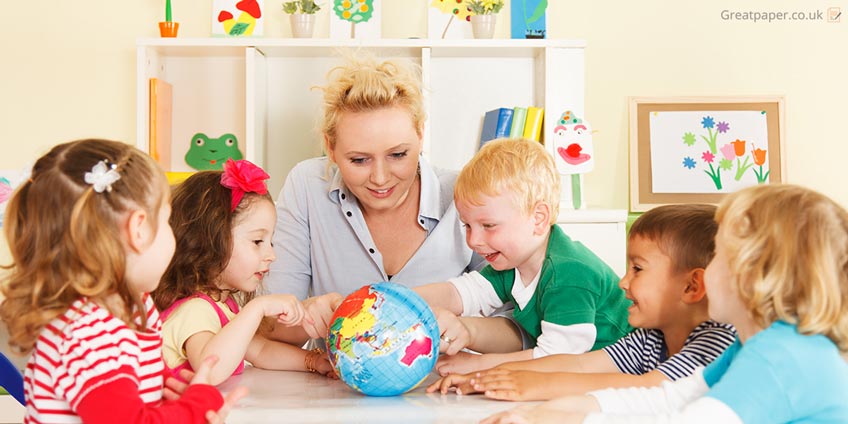 ELT Approaches to Students with Dyslexia or Other Disorders
I bet that in childhood each of us dreamt about becoming a doctor. Why are you a student of the English Language Department now? Well, for example, I decided that I didn't want to take such huge responsibility for human life, so I chose Computer Linguistics. Still, let's go back to the topic.
If your interest in all that medical stuff has not faded away yet, you could add some to your research paper. As you know, our ability to speak, write, and understand both oral and written speech (that is to listen and to speak) is regulated by our brain. But do you know that, unfortunately, some people cannot read texts, though they can perfectly understand the same messages aurally and have normal intelligence in general?
This disorder is called dyslexia. And yes, it's curable. At least I hope so. People with such problem also have the right to study and to learn their mother tongue. However, they need special educational approach. Would you like to join the specialists who are working on innovative ELT strategies in order to let such students learn their native language in the most effective way? Find out more about it and describe your findings in the coursework.
Our team hope the three posts with compelling ideas for your college research were helpful. Follow our updates and get even more tips on successful writing!