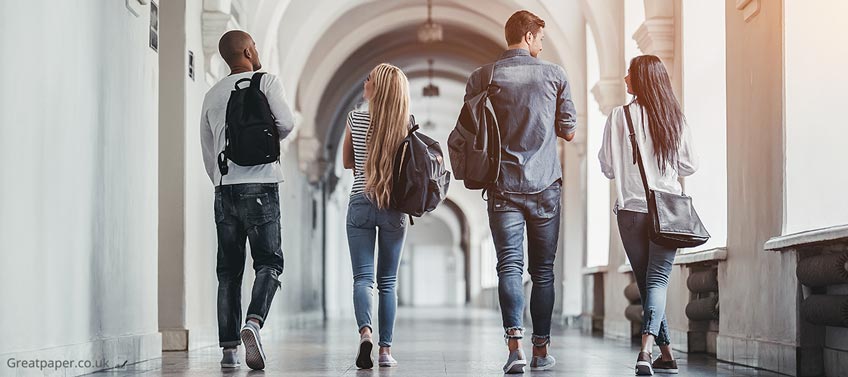 College-bound teenagers are usually given a lot of tips on what course they should pick. As a result, they may feel even more panicked and uncertain. Nevertheless, you should keep in mind that stakes are lower than you've been led to believe. If you're engaged in the process and genuinely care about your future education, then you have already taken a good path. Below, there is just some general advice which will help you choose your major and assuage your anxiety.
A Few Myths
Don't rush to enter a high-paying role. Those paths aren't right for everybody. You will want to choose something you enjoy doing and then figure out a way it can make you money. In fact, you can graduate with what is considered to be a low-paying major and still make above the average lifetime earnings.
Nowadays, many college-bound students think that even if they are not keen on math or science, they have to receive a STEM degree in order to get a good salary in the future. However, a STEM degree doesn't guarantee a high-paying job. Top graduates in arts and history do pretty well compared to the typical graduates in a STEM field.
So, it's better to do some research and ask for a piece of advice if you need to before making your decision. Such factors as the job outlook, career growth, and work-life balance are important to consider. But keep in mind that it's not an all-or-nothing decision.
College Matters
When you're making your decision, don't forget to think about whether the institution you're going to attend is good enough. Students at selective institutions get top jobs regardless of their interests and undergraduate course because they have better professional network opportunities.
In addition, elite colleges bring students a lot of benefits when they decide to choose a profession that might be difficult to pursue. If you'd like to work in human spaceflight, for example, it's wise to choose from those institutions that have contracts with NASA and Lockheed. If you feel the lack of information, you may order a brief research at a cheap online writing service which will help you to make up your mind.
More importantly, a college is not a place designed only for studying and sharpening your skills. Choose a place you can imagine yourself living in. To do that, you should visit the campuses of the colleges you're choosing between. You will get the sense of what the other undergraduates are like while you are there. Of course, you won't be able to get a clear picture of the social environment, but at least you will get some sense of what students are like as general matter. Don't just look at how good they are at writing essays or solving math problems.
The Features of Your Major
Finally, take some time and reflect on whether you will really feel committed to the major. Do some research, read a few free essays on pros and cons of the course you're planning to choose or engage in an activity that has something to do with your future profession.
A few institutions have designed curriculums where students during their first months of study get to know not only the features of their field but also the features and characteristics of accounting, management, finance, etc. It's better to have a good understanding of all the features of your course. Remember that the main point is not the ability to successfully handle academic writing but master the profession to become a good expert in the field you are going to work in until you retire.
Changing Majors
Don't forget that moving in another direction is ok. This is a sign that you're evolving. If the fact that making your parents proud doesn't have to be your goal in life hits you in your second year of study, changing your course will be a bold step showing that you can take what is rightfully yours and pave the type of future you want for yourself. It's like to finally take a decision to write essays on the topics that you really like instead of following strict instructions that don't bring you happiness.