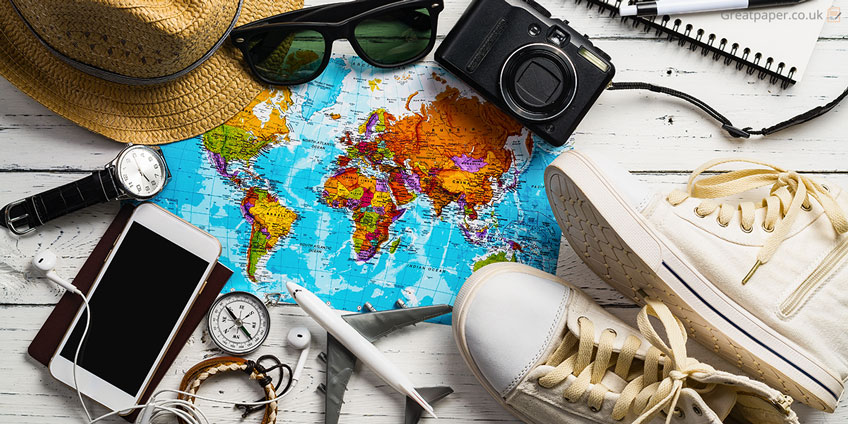 There is no person in the world who has never dreamt of traveling to different countries. That gives a wonderful possibility to get to know various cultures, nationalities, and lifestyles. Nowadays there exists a big variety of ways to travel. Those who prefer comfort and quickness choose traveling by plane. In case you want to enjoy picturesque landscapes on your way, a trip by train or a car is an ideal variant. All you need is to choose the destination, buy tickets, book a hotel, pack your baggage and make sure that all your assignments are done before you go. If they are not written yet, you can ask professional uk writers for help at our cheap essay service!
We all dream about trips that are not shadowed by any troubles and inconveniences and when one experiences only positive and unforgettable emotions. To make it come true, one shall pay attention to all the details while preparing for a trip. Below, you may get acquainted with the most typical travel mistakes that are usually made not only by people who travel for the first time but also by experienced travelers who know all the secrets of the art of traveling.
Packing Baggage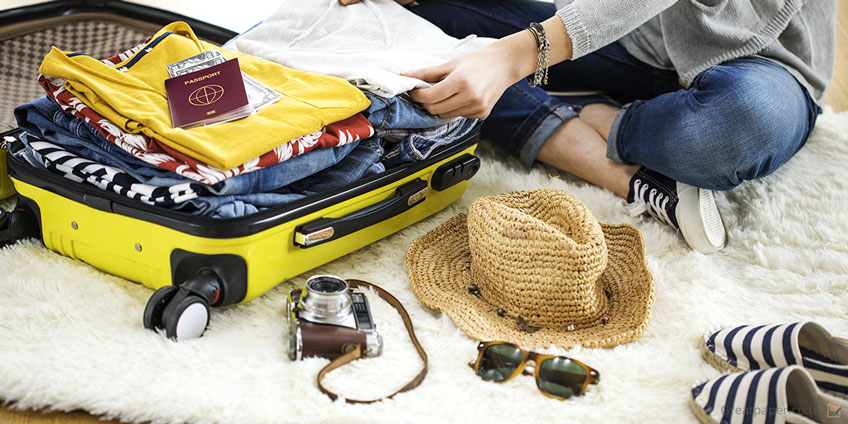 So, what shall one take with on a trip? Experienced travelers do not burden themselves with extra baggage.
Packing baggage seems quite an easy task from the first sight. "What can be easier?" you think. But that's a very tricky process in reality. Even well-practiced travelers find nothing better to do than to take a huge amount of unnecessary stuff and forget travel must-haves. As a result, such baggage is too large in size and inconvenient to convey. Moreover, one has to waste money on the things that were left at home. The most popular reason is that all preparations are made at the last moment.
Then, how shall one pack baggage? The formula for success is simple: the less you take, the more you win on that. That phrase especially refers to clothing. Four pairs of trousers and six T-shirts will play a cruel joke with you.
If you don't have the opportunity to pack your baggage beforehand, make up the detailed list of everything you need to have with you. Imagine your morning, day and evening during the trip. What do you need most? Pencil those things into your list. Take off the list a huge quantity of various liquids (this tip focuses mostly on women's habit to take all cosmetics they possess including numerous shampoos, perfumes, body and face scrubs, hair balms, masks and so on).
Most likely, you're not going to a desert island, and all those things surely may be bought at any place. The ideal thing would be to buy a pocket-sized travel set – that is more than enough.
When traveling by plane, think over carry-on baggage. The most optimal variant is a small rucksack or suitcase (keep in mind that overall weight permitted is not more than 10 kg). The biggest failure is to put in such rucksack or suitcase all possible stuff except tickets, hotel reservation, and your passport. Never make that mistake. Travel documentation is the most important thing you need with you abroad. So, always keep it with you. That will do you a really great favor in case the flight delays or your baggage is lost.
First Aid Box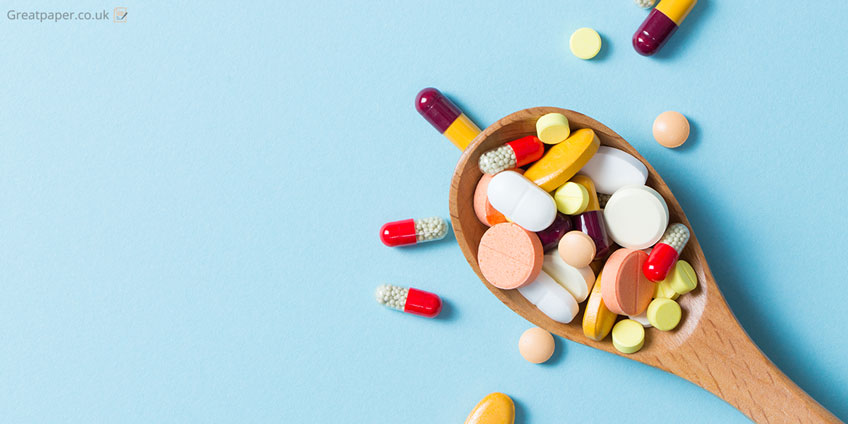 If you suffer from any kind of allergy or motion sickness, take care of having all the necessary medicine at hand. Don't think the target medicine may be easily bought on the way. That's one more typical mistake made by inexperienced travelers. They may have some pills in case of a headache, but if you deal with some specific or rare disease, it is better not to take risks and let that ride.
One more worthwhile thing is to have a detailed look at the rules and list of permitted medicine provided by the country you travel to. In case you need some medicine that doesn't meet the list requirements, you have to ask your doctor for a specific recipe that will serve as a strong recommendation to have that medicine with you and a kind of guarantee in order to avoid possible questions at customs.
General recommendation sounds as follows: the further you plan to be from civilization, the more medicine you take with you. But, even if you are going to a tourist European city where pharmacies are at every corner, the hope they sell exactly what you need is not worth it. First, some of the usual drugs may turn out to be prescription drugs.
If you need strong painkillers, psychotropic drugs, sleeping pills, and injectable solutions, grab the prescription from the treating doctor, translated into the language of the country where you are going.
Ideal Traveling Companion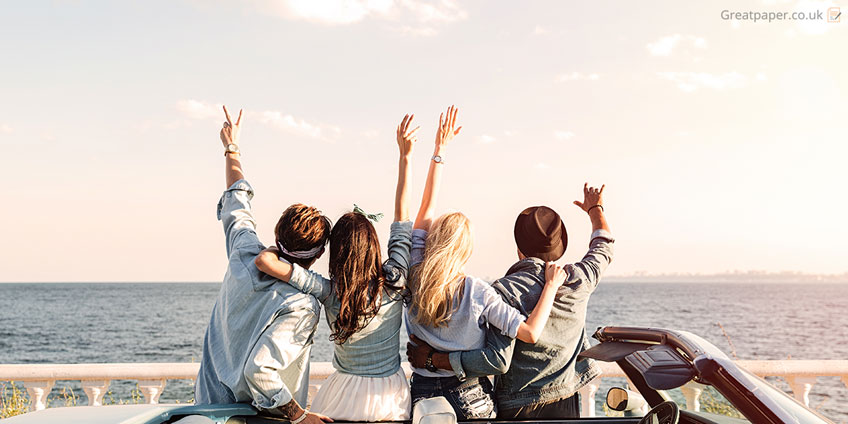 That's very simple: people who share the same lifestyle and hobbies as you do. Surely, you have a few people among your surrounding whom you consider being the best friends, who go through fire and water for you.
If you don't want your trip to turn into the most terrible experience of your whole life, don't neglect the most general criteria to choose the ideal companion(s) for an exciting traveling adventure. Those criteria include a mutual love of traveling, a solid awareness of positive and negative traits of character of each other and sharing the same opinion concerning rest activities. Let's get a view of each criterion.
Unfortunately, good friends don't always turn out to become ideal people to travel with: even if you are soulmates, it doesn't guarantee you won't have misunderstandings or even conflicts while traveling. In stressful situations and in a completely new environment, one always behaves in a different way. That's why the choice of a fellow traveler should be approached especially carefully: it is better to go on a trip with a person whom you know well and whom you have already got into different (including unpleasant) situations with.
That is really comfortable to travel with those whom you share the same point of view with. That is very important to talk about your expectations for the holidays and the ways you spend your time while traveling. Discuss the regime of the day: do you like to get up early and go exploring the city or prefer sleeping until noon, and spending nights in bars? An open and honest conversation will help to identify discrepancies in views on recreation and avoid many conflicts.
A trip together with your best friend or girlfriend also has its disadvantages: if you quarrel seriously, the rest of the trip will have to be spent alone. In this case, it may be easier to go with a big company: you can split into smaller interest groups. If you still decide to go on holiday with a few friends, take into account the thing that it may be cheaper to rent an entire apartment or a villa than to rent several rooms. In museums and galleries, check if there are discounts for large groups — it is likely that you will be able to take for yourself and friends a tour almost at the price of a regular ticket.
A joint trip involves compromises. But if you cannot choose between two options, this does not necessarily mean that you need to look for a third, less exciting, that will suit everyone — you can take turns to do what is interesting to each of you. Try to be more open to the new: it is quite possible that you will like the museum that your friends want to get to, although you were not going to go there at all.