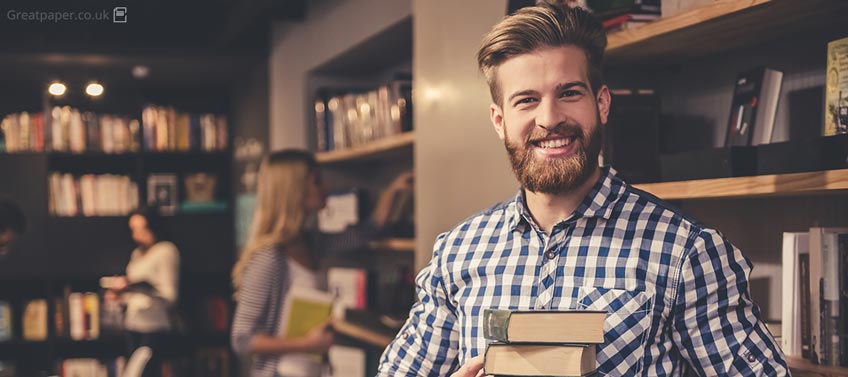 What should you do if you are given a homework from your professor that requires you to find academic, peer-reviewed sources? Obviously, look for them. If you are not sure what these "academic" and "peer-reviewed" terms mean, keep on reading and you will find out.
Professors at colleges and universities require academic sources for most types of essays. This shows that the work you are writing is not based on your assumptions only, but that you have researched the question thoroughly. Most of us prefer to use the easy way – google the information needed and use it as the base for the work. Unfortunately, not all of the information on the internet is considered an academic source. In fact, most of it is not reliable enough to be used in academic writing. The Internet is easily accessible nowadays, which means that anyone can write and publish any kind of information. So, be careful what you choose as a source for your essay.
An academic source should:
Be written by an academic, a person with a university degree.
Be peer-reviewed, meaning that other academics have read it and made their corrections.
Usually, professors require the source to be maximum 5 years old, so if you were writing an essay in 2018 you can use source published after 2013 only.
Be published in a journal.
Be relevant to an issue you are writing about. For example, if you deal with essay writing UK, citing a source that deals with the issue in the USA will not always be relevant.
News articles are okay to use, as long as they come from a reliable source.
Wikipedia is not considered an academic source. Nevertheless, it often has a list of references, which may include some academic sources, so it is permitted to look there.
Peer-Reviewed Sources
High standard peer-reviewed sources are checked by academics. Peer review requires a paper or an article to be read by an expert in the field before it is published. Most colleges and universities have a JSTOR or/and EBSCO Host subscription that you as a student can use for your studies. You can find out what subscription your university uses and how to access it by employing your librarian or searching for the university's website. These databases include a substantial number of journals both humanities and science-related papers.
Why Is It Important to use Academic Sources?
In essays, you are allowed to use common knowledge and information that comes from experts. Based on this, you can express your ideas. Not citing the information that you use that is not common knowledge and is not your opinion is plagiarism. It is not accepted by any university, so, be cautious and cite the sources you use. That being said, the sources you use have to be proper, otherwise, the professor may not accept the work or lower your grade. One more point to remember: the sources you use require your critical analysis as well.
Where to Look for Sources?
Look through your textbook first: it may contain the useful information you need. Keep in mind that for a research paper or a term paper one source is usually not enough, so check with your professor to be sure how many sources you need. The usual rule is one source per page, so if you are writing a 5-page essay you should have at least 5 credible sources. I always use this rule when I write my essay, unless a specific number of sources is required.
Most universities accept sources that are published in specialized journals. There are a lot of websites that allow you to look through published journals and read them. One of them, Google Scholar, is simple to use and search through. It gives an easy and free of charge access to research papers, theses, academic journals and other types of sources. All you have to do is type keywords from your essay and set the "published" period to the year needed. News websites that have a history, for example, NYT is another example of a credible source. Websites, created by governments, national and international organizations, educational institutes can be used as well.
One source that has remained credible throughout years is books, since it takes time, effort and money to publish them. Your university library or local public library can be useful for your research. Often universities have online catalogues for their libraries or special librarians for particular subjects. Do not be afraid to ask them where to look for the information, but do not assume they will do the work for you. If a library is closed, and the deadline is approaching, you may also order a reference list with softcopies, or even the whole essay at GreatPaper.Co.Uk.